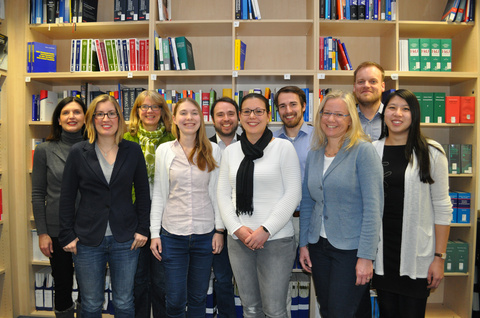 University of Duisburg-Essen
Mercator School of Management
Chair of Accounting and Auditing
Prof. Dr. Annette G. Köhler

Lotharstr. 65
47057 Duisburg
Germany
Tel.  +49 (0)203/379-2644
Fax. +49 (0)203/379-1792
Liebe Studierende,
bitte senden Sie Ihre Fragen und Anmerkungen ausschließlich über Ihre aktuelle "@stud.uni-due.de"-Adresse. Andernfalls kann eine Bearbeitung der E-Mail leider nicht gewährleistet werden! Vielen Dank für Ihr Verständnis.
Den Lehrstuhl erreichen Sie über die allgemeine E-Mail-Adresse des Sekretariats rwpc(at)uni-due.de oder die einzelnen Teammitglieder direkt.